Reader Heating and Cooling is located in the Cleveland area.  Our technicians service many customers and friends in the Beachwood area.  In many instances a fast response time is assured, due to the short driving time from our location to your home or business.
 Emergency Services offered:
In an emergency – Reader will deliver.  We will dispatch a highly trained professional to help you.  Many of our team members have been with us for years – or decades in some cases.
Call us for:
Emergency Furnace Checks

Emergency Furnace Repair

Emergency Furnace Replacement

Help with an old furnace that may emit high levels of carbon dioxide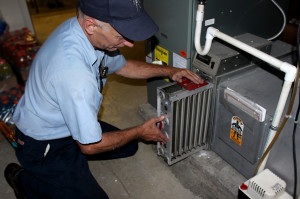 Furnace Tune Up
We encourage you to have your furnace inspected each year.  We will inspect and tune up your furnace to ensure maximum efficiency.
We will check:
Furnace Tune-Up Check List
Check high limit and other safety controls:  This is the principle control in the furnace to prevent overheating and possible damage to the unit and the structure it is located in.  Checking these controls can prevent fires and extend your furnace's life.

Check for flue obstructions:  This insures proper exhaust of toxic furnace fumes, ensuring your family's safety.

Tighten all electrical connections:  This is necessary to prevent wire overheating that may cause fire or part failure.

Check belts for cracks and wear:  Belts must be checked periodically to insure reliable operation.

 Check manifold gas pressure and combustion air openings (if necessary):  Proper pressure is required to control fuel input to the furnace burners which controls fuel consumption and stops delayed ignition.

Check burner operation, clean if necessary:  Proper burner operation is essential for an efficient furnace.

Check gas line for leaks from furnace shut off valves to the burners:  Gas leaks can be a serious problem and need to be addressed immediately.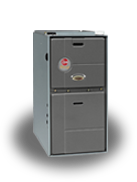 Furnace Replacement
In the event that it is not possible to repair your furnace or if a new one is the best option – Reader will take care of the install. 
We will advise on the best unit for your home or business.  This is a very important decision as the right size furnace is critical to ensuring maximum comfort and cost efficiency.  Furnace replacement estimates are free.
Call us today  for a free quote
Reader Roofing Heating and Cooling 

 
Address:
676 E 152nd St, Cleveland, OH 44110