Reader Heating and Cooling serves the residents of Bainbridge Ohio . We can be counted on for a range of services including;
Furnace Checks

Furnace Repair

Furnace Maintenance

Furnace Replacement

Emergency Heating and Cooling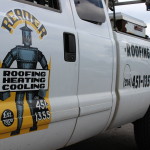 About Reader Heating and Cooling
Reader Heating and Cooling has been in business since 1920. We are a family business with a great work ethic and strong customer service.
We have continued to grow over the years- but our commitment to excellence has never wavered.
Where we are located
Free Estimate
In closing a new furnace installation is a big decision.There is no charge to have one of our technicians provide an inspection of your heating ventilation and air conditioning system. Your furnace will be examined for safety.
Often times minor repairs can make a big difference in performance such as installing the correct furnace filter.
We do our best to educate our customers, passing on our knowledge so that they can decide which option works best for them.
How to Reach Us
Phone: 216) 451-1355
Email : info@readerroofing.com
---