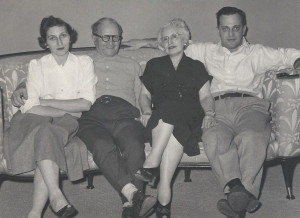 Reader Heating & Cooling is a four-generation family heating and cooling company. It was started in 1920 by Ben Reader when he became a roofing and gutters contractor serving the community of Cleveland. It was a small family business with Ben as the only skilled technician. The family worked out of their home with his wife, Sadie, helping to manage the books. Ben's work ethic, long hours, and ever increasing knowledge base led to a substantial increase in the credibility of his company.
By word of mouth over time their customer base increased as did their crew of workers. Ben's only son, Don, volunteered to serve his country and left home to serve in the United States Army during World War II. When Don came home after the war he joined his father in the now substantial family business of roofing and sheet metal. Don had the insight to delve in to the newly emerging gas furnace market and with their tinning expertise the father-son duo began installing HVAC systems and ducting. In order to serve their customers' requests to handle more of their roofing and heating and cooling problems they expanded their services to include chimney and masonry work, skylight repair and installation, and HVAC maintenance for both commercial and residential customers.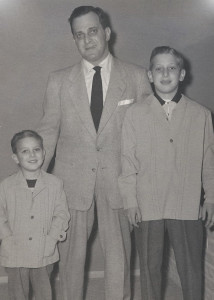 The Reader legacy continued on with Don's two sons, Stuart and Michael Reader. The third generation of training began at a young age for these two. Weekends and summers were spent laboring with their father and grandfather, learning the business and honing their skills. Both sons attended college and used the skills that they were raised on to continue the success of the company.
With almost 100 years of knowledge, experience, and learning there is nothing that they cannot diagnose and repair. They have seen everything when it comes to residential and commercial HVAC. And they are not afraid to take on anything from the smallest of repairs to the largest complicated issue to serve their customers and community.
 In Summary  Reader is more than just a heating and cooling HVAC company it is a family business that prides itself on quality work and family values. A history of integrity is the reason for our success.
Call today to learn more.